Hallo Brentwoodfreunde,
hier das Besuchsprogramm für die Reise in den Partnerschafts-District Brentwood
vom 30. August bis 4. September 2018
 *****
Das Programm zweisprachig mit einigen Links zu den Sehenswürdigkeiten:
Freundeskreis & Brentwood – Visit 30th August to 4th September 2018
30th August. Guests arrive at Stansted & 17.25. Coach to Brentwood Centre. Meet with Hosts at approx. 19.00 (allowing for traffic)
Ankunft 17:25 Uhr in Stansted. Anschließend  mit dem Bus ins Zentrum von Brentwood. Treffen mit Gastgebern um ca.19Uhr.
31st August. Guests and Hosts to meet the Mayor Cllr. Shiela Murphy at
9.30 at St. John's Church Hall, Mountnessing for Civic Welcome Meeting.
Gäste und Gastgeber treffen sich mit der Bürgermeisterin Shiela Murphy um
09:30 Uhr bei der St. John's Church Hall, Mountnessing zur Begrüßung.
10.30 Depart, in Coach, to Cressing Temple Barns. Guided Tour in 2 groups and walk around a Tudor Garden or Refreshments in Cafe.
10:30 Uhr Abfahrt mit dem Bus zu den 'Cressing Temple Barns' (historische Scheunen).
Führung in 2 Gruppen und Rundgang durch einen Tudor Garden oder Erfrischungen im Cafe.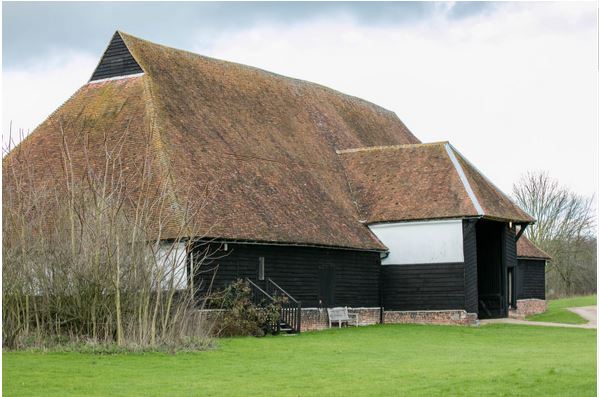 Depart at 12.45 for a brief look at Coggeshall & lunch at White Hart Inn at 13.30.
Abfahrt um 12.45 Uhr für einen kurzen Eindruck von Coggeshall & Mittagessen im White Hart Inn um 13.30 Uhr.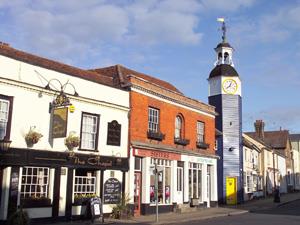 Depart 14.30 for Marks Hall Arboretum. Guided Tour in 2 groups 15.00- 16.00 (5 seater Buggy available if required) for the Walled garden and the tour.
Abfahrt 14.30 Uhr zum Marks Hall Arboretum. Geführte Tour in 2 Gruppen 15,00-16,00
(5-Sitzer Buggy verfügbar, falls erforderlich) für den 'Walled Garden' und die Tour.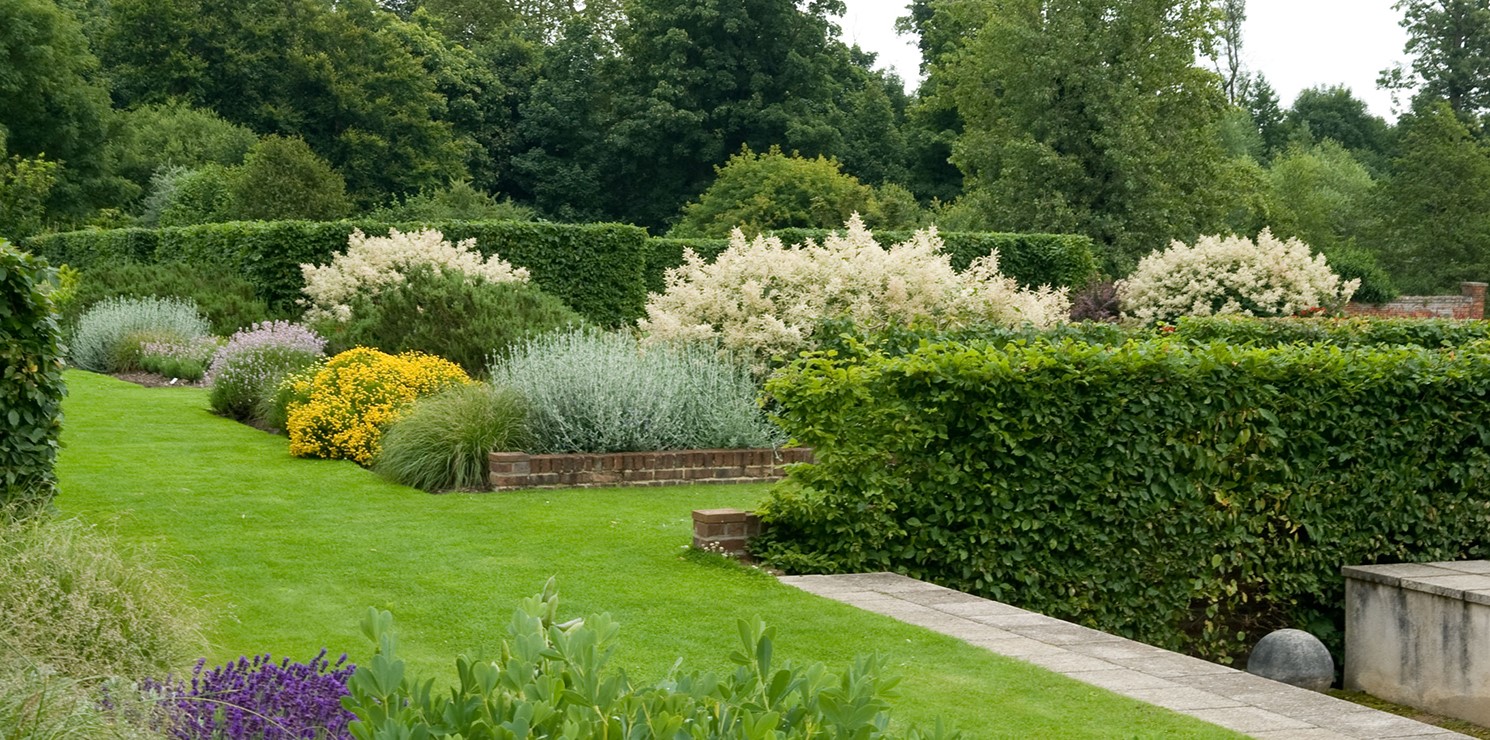 Depart for Mountnessing 16.45. Host to meet Guests. Evening free with Hosts.
Abfahrt für Mountnessing 16:45 Uhr. Treffen der Gastgeber mit ihren Gästen.
Freier Abend mit den Gastgebern.
1st September. Free day at Leisure. Tag zu freien Verfügung
2nd September. Church a.m. (0ptional). Buffet Lunch 12.00 – 15.00 at Fryerning Hosted by Keith Brown O.B.E. and Rita Brown. Celebration of 39 years of Town Twinning.
Kirchgang vormittags (optional). Mittagsbuffet 12.00 - 15.00 in Fryerning, Gastgeber sind:
Keith Brown O.B.E. und Rita Brown. Feier von 39 Jahren Städtepartnerschaft.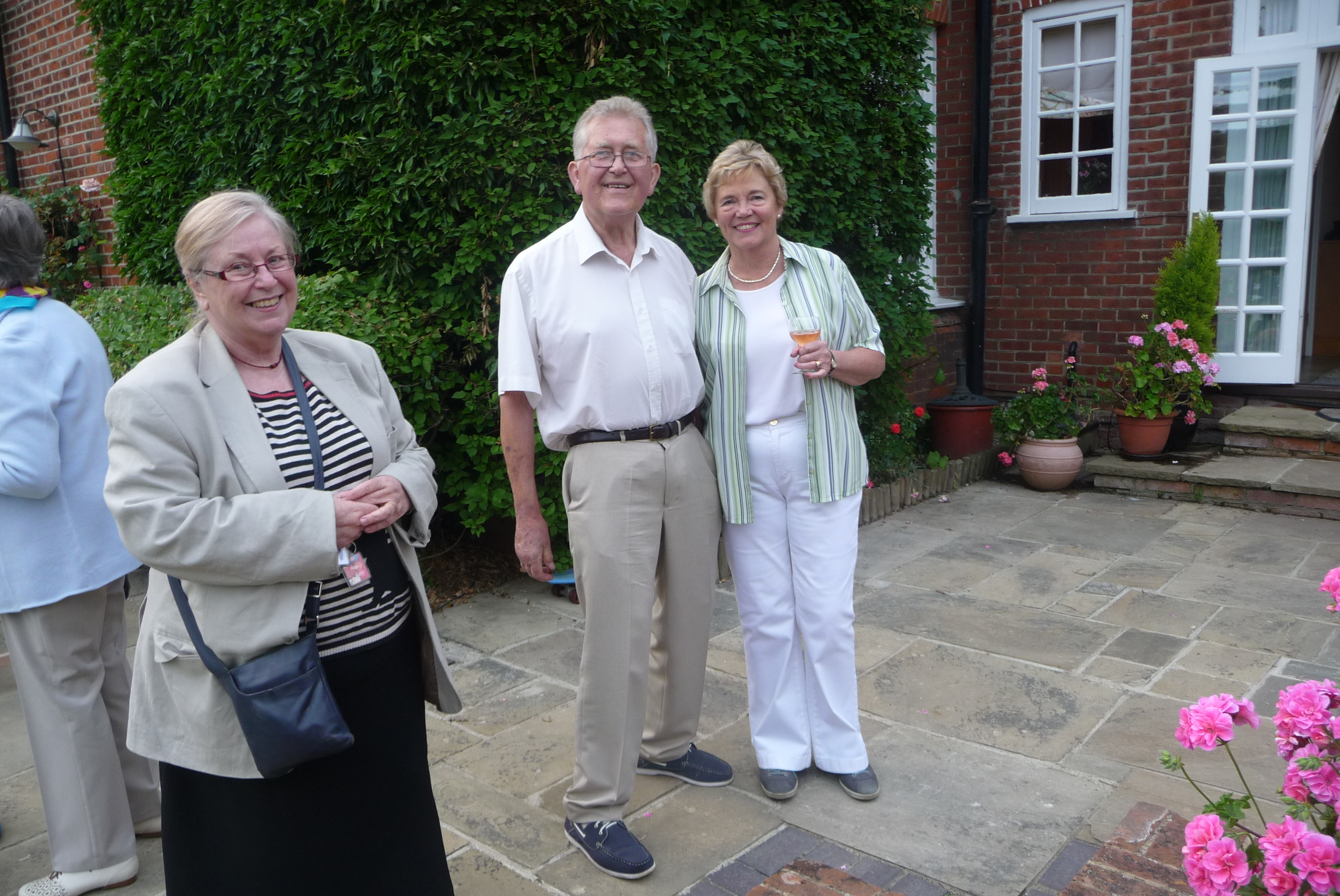 Evening at Ingatestone. Barn Dance with Fish and Chip supper. (time to be decided).
Abend in Ingatestone. Barn Dance mit Fisch und Chip Abendessen. (Zeit wird noch entschieden).
3rd September. Depart at 9.15 from Brentwood Centre for Sandford Mill Technological Museum Chelmsford. Guided tour of Museum in 3 groups & coffee break.
Abfahrt um 9.15 Uhr von Brentwood Center zum Sandford Mill Technologisches Museum Chelmsford. Museumsführung in 3 Gruppen & Kaffeepause.

Depart 11.30 for Maldon. Free time in Maldon.
Abfahrt 11.30 nach Maldon. Freizeit in Maldon.
12.30 – 15.00. Thames Sailing Barge "Hydrogen" at the Hythe. Lunch on board at 13.00 (unfortunately we will be unable to sail as the tides are not favourable).
12.30 - 15.00. Thames Sailing Barge "Hydrogen" an der Hythe. Mittagessen an Bord um 13.00 Uhr (möglicherweise können wir nicht segeln, da die Gezeiten nicht günstig sind).

15.00 – 16.00 free time in Maldon optional visit to Museum in Park. Depart Maldon 16.00 for Brentwood Centre. Hosts to meet Guests.
15.00 - 16.00 Freizeit in Maldon optional Besuch im Museum im Park. Abfahrt Maldon 16.00 nach Brentwood Centre. Gastgeber und Gäste treffen sich.
Evening at Blackmore Village Sports Club. Games, Darts. Bar billiards etc. with evening buffet. (time to be decided)
Abend im Blackmore Village Sports Club. Spiele, Darts. Bar Billard etc. mit Abendbuffet. (Zeit wird noch entschieden)
4th September. Farewell at Brentwood Centre no later than 8.15. (time for goodbyes and to allow for traffic to Stansted.)
Verabschiedung im Brentwood Centre spätestens um 8.15 Uhr. (Zeit zum Abschied und um den Verkehr nach Stansted einzukalkulieren.)
 *****